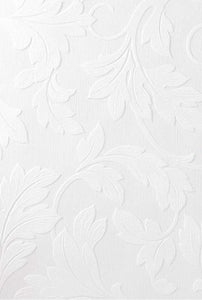 PAPER IS SOLD IN 1 METRE LENGTHS, MULTIPLES WILL COME AS ONE PIECE

Per Roll: 52 cm (Width) 

Paste the paper - Traditional method. Soaking required.

Painted to match your decor or left white, this wallpaper makes a fresh impression in any room

Expanded vinyl. Can help to cover small cracks, bumps and imperfections.